ABTA Technologies Pte Ltd, founded in 2008, provides a comprehensive range of Industrial, Medical and Safety Products in Singapore.
Our major product lines included a full range of industrial products from well established brands such as 3M, Avery and QS, which have been well received by our customers. Our medical and Safety Products included product ,Read More....
Our Products


We carry a comprehensive inventory of products for industries ranging from aerospace to printing, construction to marine. When you send a quotation request, our sales representatives can advise on which products are best suited to your specific requirements.

Read More....

Micro Fiber Cloth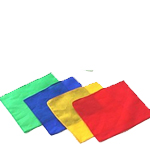 The cloth is made of synthetic fibres which can offer excellent softness, durability, absorption, wicking abilities, water repellence, electrodynamics and filtering capabilities..
Read More....